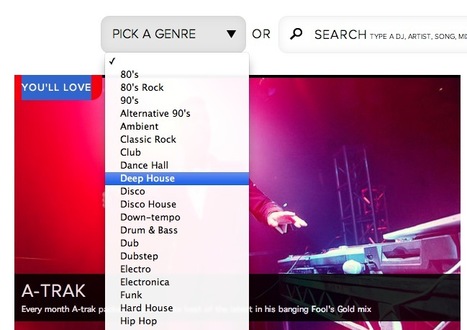 Robin Good: If you want to listen to the music curated by the world best DJs, your search is over.
TheFuture.fm helps you find the best music, promote the DJs who curate it, and hook up with the artists who created it.
From the official site: "Thefuture.fm is your access to the best music in the world - recorded live at exclusive events in New York, in the nightclubs of Berlin, at festivals in Ibiza, and hand-picked from all over the net. All of this, right here, for free.
...there's too much of everything on the net.
We believe that curation is the answer.
...
We want to give you the most professional DJs; DJs that not only play at the most exclusive events, the best clubs and the biggest festivals around the world, but also up and coming producers scouted from all over the net.
... you learn what songs you're listening to, and buy them if you love them."
Try it out now: http://www.thefuture.fm
Via
Robin Good