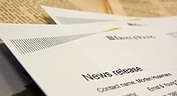 Untapped opportunity – The role of women in unlocking Australia's productivity potential, a study conducted by EY in conjunction with Chief Executive Women (CEW), quantifies what low female workforce participation is costing Australia and explores opportunities to increase representation of women across all industries and at all levels.
The report found that, by employing more productive female workers in flexible roles, Australia and New Zealand could collectively save at least $1.4 billion in wasted wages.
According to EY advisory partner Amy Poynton, increased female workforce participation is the key to boosting Australia's productivity.
"At the heart of the issue is flexible work arrangements. Organisations need to introduce or expand their work options to better attract and retain women," Amy said.
"Our research shows that women in flexible roles waste only 11.1%, compared to an average 14.5% for the rest of the working population. When you consider that 43.2% of women in the workforce work part-time compared to 13.5% of men this translates into a significant productivity bonus that few employers are recognising," she said.
Via
Vicki Kossoff @ The Learning Factor