Scoop.it!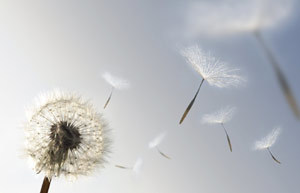 Guides to world religions and beliefs. Includes Atheism, Christianity, Islam, Paganism, Jainism, Zoroastrian and many more.
Emily Nagle's insight:
This site features a wealth of information about different religions around the world. Students can observe photographs of different places of worship for different religions and gain an appreciation for the vast diversity present in their architectures and styles. The viewing of these photographs can be used to stimulate discussion around the concept of "special places". Students can point out any of the places of worship they recognise, or themselves frequent with their families. Teacher can talk about what is done when entering a place such as this (i.e., showing respect by speaking softly). The concept of special places can then be developed to encompass the idea that such places can also be somewhere students feel safe or comfortable; the personal concept of a "special place" may encompass a bedroom, park or anywhere the student feels the most comfortable and relaxed.

In workbooks students can create two columns, and list on one side the type of place of worship they might visit with family, and in the other column their own idea of a "special place" and what they do there. Students who don't visit a place of worship can write about one of the places shown on the website. Students should look for similarities and differences between these two places.

The activity addresses HSIE outcome CUS2.4 of the Cultural Diversity strand, particularly through identifying a variety of religious practices as well as gathering information upon diverse customs. (Board of Studies, 2006)
This activity should give students a greater understanding of the concept of special places; both religious and personal, the intended outcome being that students can understand better the reasons behind attending these places as well instil a sense of empathy and respect for the diverse religions of their classmates and the world.
Both numerical and literacy strategies may be drawn from the lesson; with the use of tables, a graph could be designed to visually depict the students' findings, while the writing aspect contributes to students' literacy experience. Assessment may be drawn from how students demonstrate an understanding of the similarities between places of worship visited and those they may hold personally, as well as their responses to those of their peers.

Giving students facilitation to empathetically relate to one and other and their diverse religious or cultural customs can assist in fostering a classroom environment of acceptance. Drawing to mind similarities between engagement with religious special places and those that are simply held close personally to students can foster this environment of relation and understanding. The nature of empathy further assists students in a broader view of the world and people in general and provide a means to further develop social skills of this nature at further times.
As discussed by Salmon (2003), empathy is a critical skill that assists students greatly at school and through life. Utilising opportunities to encourage students to relate and identify with others is something that is of great use when conducting lessons based on diversity of culture and customs, and promoting a sense of acceptance and respect in classroom. (Salmon, 2003)


References

Board of Studies (2006). Human Society and its Environment (HSIE) K-6 Syllabus. Sydney, Australia: Board of Studies, NSW.

Salmon, S. (2003). Teaching Empathy: The Peace Curriculum. Reclaiming Children and Youth. United States: Bloomington.