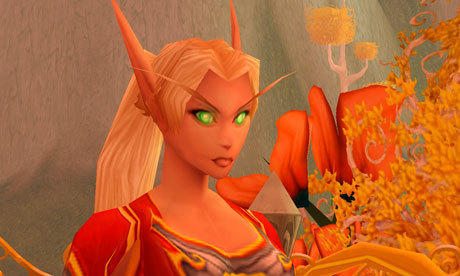 L'économie des biens virtuels des jeux massivement multijoueurs en ligne comme World of Warcraft peut être prospère, mais elle a aussi un effet secondaire indésirable: l'exploitation.

Un ancien détenu d'une prison de la province du Heilongjiang, en Chine, a déclaré au Guardian.co.uk de quelle façon il était habituellement contraints de jouer à des MMORPG comme World of Warcraft pour la collecte de butin, d'or virtuel. Les gardiens de prison qui revendaient ensuite en ligne cet or virtuel à des joueurs pour plus de ¥ 6,000 ( 924 $) par jour. Ce résultat serait produit par un maximum de 300 détenus à 12 heures par jour... Comme on pouvait s'y attendre, les prisonniers n'ont vu aucun des bénéfices leur revenir.

La source anonyme a été interné dans un camp de «rééducation par le travail" où d'habitude l'exploitation minière impliquait un travail physique réel, plutôt que virtuel. La rentabilité du marché en ligne a apparemment inspiré les directeurs des prisons à évoluer avec leur temps...

Un décret du gouvernement chinois de 2009 est censée avoir introduit une exigence pour que seules des entités autorisées aient le droit d'échanger les monnaies virtuelles contre de l'argent réel , mais on croit que la pratique d'utiliser les prisonniers de cette façon se poursuit sans relâche...