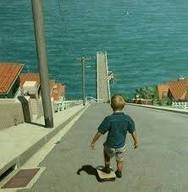 Key 5 – Go For It – 5 Magical Keys to Selling Success
You have to take action and go for it before the strategy is perfectly clear, because there is no perfectly clear perfect strategy that works every single time, the exact same way every single time. If there was, we'd all be zillionaires!
Let's just be real here for a second. Nothing's perfect. Right? There's nothing perfect in life.