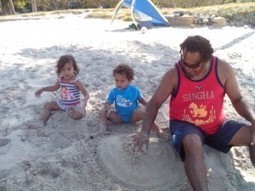 Apart from Your Parents, Has Anyone Ever Asked You "What Do You Know?"

If you believe something is going to happen and you work like it will, magic happens. The more you believe in magic, the more it happens.

David Wood (CEO of Empower Network) uses the word 'magic' to describe things that happen that he is not sure of why.

It doesn't matter if you call it magic, you could call it whatever you want to call it.
The more that you believe that powerful things will happen in your life, the more they tend to happen. It's unbelievable how consistent that is.