Scoop.it!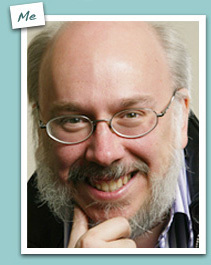 Víctor Xepiti Eme's insight:
"A few posts back, I shared with you my interview with art historian Amy F. Ogata, author of Designing the Creative Child: Playthings and Places in Midcentury America. Ogata was nice enough to discuss with me her thoughts on the ways contemporary ideas about the digital child might have been informed by the thinking of the postwar era. Today, I want to push us to think even further about the nature of childhood and parenting in the digital age. My interviewee is Lynn Scofield Clark, author of the 2013 book, The Parent App: Understanding Families in the Digital Age.
The Parent App builds upon a rich tradition of work on the intersection of media and the family, going back to early work in this space by writers such as James Lull, Roger Silverstone, and Ellen Seiter, as well as more recent work by scholars such as Sonia Livingstone in the UK or the Digital Youth Project in the United States. Clark is clearly familiar with this literature, but she also pushes well beyond it — not simply because of her central focus on digital and mobile technologies, but also because she is so attentive to the shifting conditions — economic, social, technological — which impact the lives of American families today. There is an admirable balance here between the broad view — an account of significant shifts in the relations between work and family — and a more focused attention to the specific narratives of the individual families she describes."...