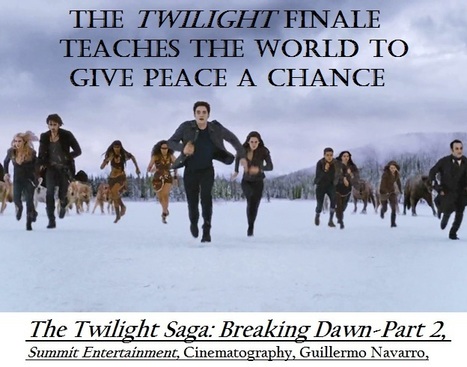 The Twilight Saga: Breaking Dawn-Part 2 should be required viewing for all government officials, particularly Barack Obama and Benjamin Netanyahu.

It establishes that the only way to win a war is not to fight it in the first place. Even the winners lose when wars are fought.

This concluding chapter of the Twilight Saga may remind some of Mathew Broderick's 1983 movie, Wargames. Who could forget the NORAD computer running through all possible scenarios of the game of "Global Thermalnuclear War" with the Soviet Union and then announcing that, " the only winning move is NOT TO PLAY?" This movie teaches a similar lesson.
Read the full story, click abowe.
@safegaard