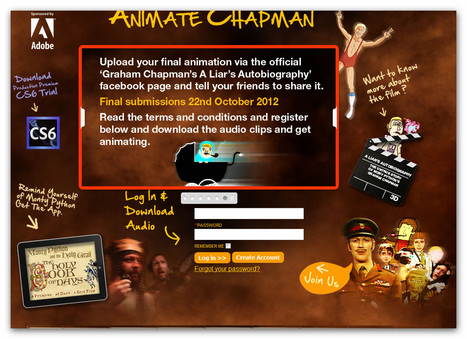 Love Monty Python?
You should Make a Monty Python animation and win Adobe apps
Adobe's sponsoring an Animate Chapman contest, open 'til October 22.
The contest is being run to celebrate and promote the upcoming 3D animated film A Liar's Autobiography –

The True Story of Monty Python's Graham Chapman.
Ten winners will be chosen and in addition to the software prize, will receive the honor of having their animation included in the DVD box set of the film and on the Python's YouTube channel.
@safegaard