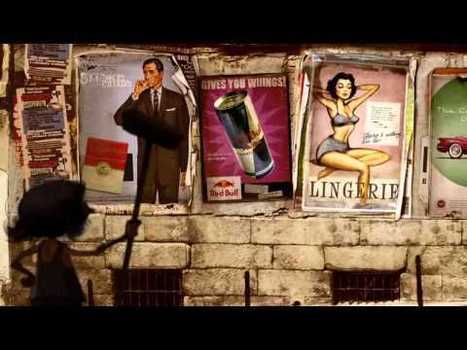 Outstanding Animation commercial Movie. The whole idea and use of the medium to precent a product is Genius.
What we see is Great-
What we don't see but just hear is Brilliant-
The story and script in it's simplicity is Awesome-
@safegaard
"Honorable Mention 2D animated film at The Hyde Tube Festival 2009 / Paris. thehydetube.com
Carlos wrote and directed this video to be a part of a program Red Bull organized together with the University of Applied Arts in Vienna, collecting creatives from around the world.
Featured on Motionographer and Drawn on september 30, 2008"