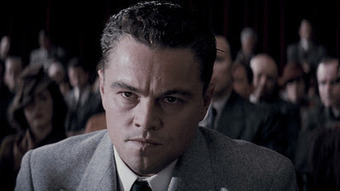 Directed by Clint Eastwood.
Starring Leonardo DiCaprio, Armie Hammer, Naomi Watts and Judi Dench.
SYNOPSIS:
The story of J. Edgar Hoover, who was the founder and head of the FBI for almost fifty years. The man with everyone else's secrets must make sure his own aren't revealed, otherwise everything he has worked for could be......
Read the whole article here and watch the trailer. @safegaard