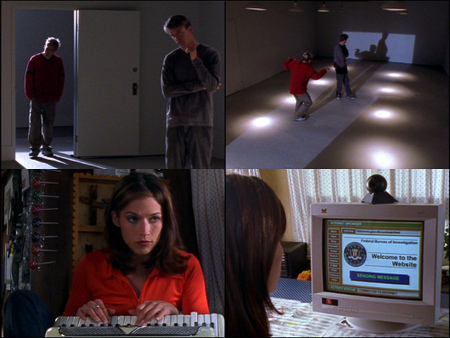 Dans mon exploration des thèmes cybernétiques en fiction, je me suis infligé — et j'ai infligé à ma famille, je dois l'admettre — le visionnage de films incroyablement médiocres ou complètement incompréhensibles qui ne valent précisément d'être vus que pour ces défauts et pour ce qu'ils disent de la mythologie qui a pu entourer l'informatique à telle ou telle époque.

La série The Net, créée en 1998 et abandonnée aussitôt sera sans doute ce que j'aurai vu de pire. Elle s'inspire pourtant d'un film que je ne déteste pas, The Net (1995), en français Traque sur Internet, réalisé par Irwin Winkler (surtout célèbre pour avoir produit les films de la sérieRocky), et porté par l'actrice Sandra Bullock.

J'ai déjà écrit un article sur le médiocre The Net 2.0 (2006), je parlerai de The Net-le film dans un article à venir, parlons à présent de The Net-la série1.