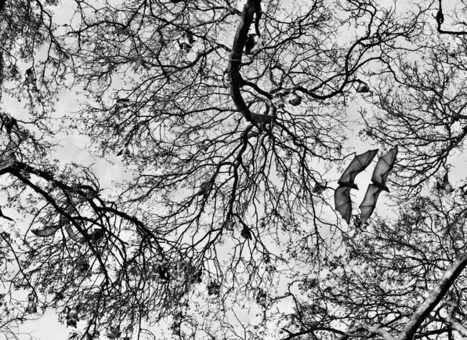 Photographs from Sebastião Salgado's surprising new work, "Genesis," are a testament to the joy, innocence and repose in earth's Edenic corners.
Dominique Browning spoke with Sebastião Salgado, the documentary photographer and author, about the inspiration for his forthcoming book "Genesis."
These beautiful photographs are so different from your previous work. Tell me about that.
They are different, but in the end, they come around to the same place. They have the same message. We are living in a very special moment, when the effect of everything we are doing to our world is accelerating. If we do not pay attention now, we will be facing catastrophe. A big red light should be blinking in all our brains.
What was your state of mind when you began this project?
I worked on my last book, "Migrations," for many years. What I saw was a human disaster unfolding in front of me. I was very close to so many deaths. It was a very sad, very violent time.
And I felt all of it in my body, in my mind. I was becoming quite ill.
At the same time my parents were also becoming very old. They asked me to return to our farm in Brazil. This is where I was born, and where I grew up — in a paradise. We grew beautiful food, we swam in the rivers, we watched amazing animals, we rode horses; the forests that covered our land were healthy and gorgeous.
When I returned, I was shocked by what I saw. It was not the same place. Not just my farm, the entire region. More than 70 percent of our region was covered by the forest when I was growing up; by the time I returned, it was a fraction of its size. Our farm was in an even worse condition. We lost so much.
Your country is the same. Look at the incredible forests you have in Colorado, in the West. It is disappearing. Look at what you are losing. We are destroying our planet.
My wife, Lelia Deluiz Wanick, and I have been together for more than 40 years. She is a designer. We do everything in our lives together. Everything. We work together. She is my partner in every sense.
Lelia said to me, Why don't we return to Brazil, and plant the rain forest again? It was a brilliant idea.
[suite]
http://www.nytimes.com/2013/04/20/opinion/sunday/in-love-with-my-planet.html?hp&_r=0