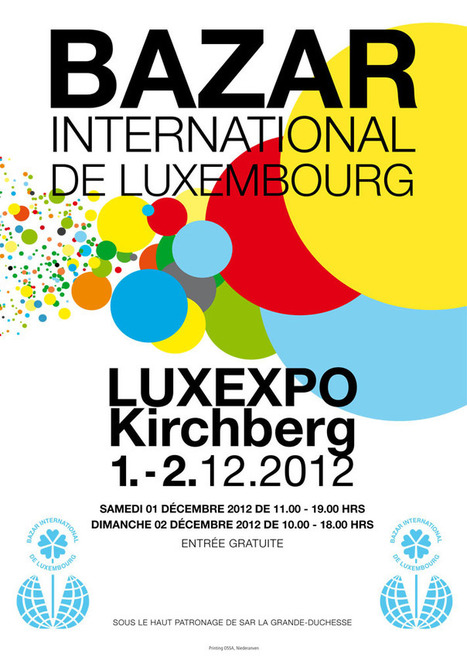 The 52nd Bazar International de Luxembourg will be held in LuxExpo Halls 2 & 3.
Come eat & shop your way around the world!
For a list of Stands that will be at the 52nd Bazaar, please see our Bazaar Stand Page.
60 countries participating this year!
All proceeds from this Bazaar will be supporting 98 charities around the world!
Read more:
http://bazar-international.lu/