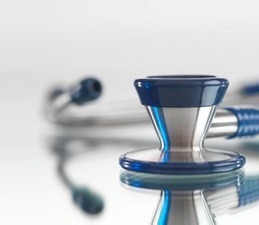 "The novel anti-EGFR monoclonal antibody necitumumab modestly improved survival in squamous non-small cell lung cancer (NSCLC) in a pivotal trial, but many called the effect too small to count.
"Adding the drug to a standard chemotherapy regimen improved overall survival by 16% (P=0.012), Nick Thatcher, MD, of Christie Hospital in Manchester, England, and colleagues found in the SQUIRE trial.
"While only about a 6-week gain over chemotherapy alone (median 11.5 versus 9.9 months), Thatcher called the findings an important advance."
Editor's note: Necitumumab is a drug that may hold promise for some patients with squamous non-small cell lung cancer (NSCLC). In a clinical trial to test the drug on volunteer patients, researchers found that necitumumab can increase survival by 6 weeks, compared to standard chemotherapy treatment. Some researchers say a 6 week increase in survival time is not terribly meaningful, and may be setting the bar too low for treatment of squamous NSCLC.