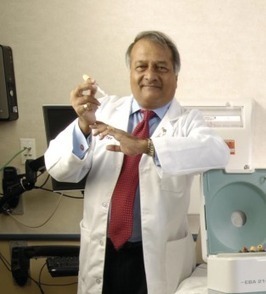 "The Ohio State University, through the Ohio State Innovation Foundation, has signed an exclusive world-wide licensing agreement with MedVax Technologies, Inc., for the licensing of groundbreaking cancer peptide vaccine technologies.
"The anticancer vaccine technologies are designed for the treatment and prevention of cancers associated with the HER2 protein. These include breast, ovarian, lung, colon and pancreatic cancers, and gastrointestinal stromal tumors. The commitment by MedVax will allow innovative clinical trials for various cancers to be conducted in the near future."
Editor's Note: Cancer vaccines are a type of "immune therapy," which means that they boost a patient's immune system to fight cancer. To learn more about immune therapies for lung cancer, read our blog feature on the topic.