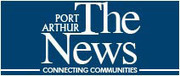 June 6, 2013
PORT ARTHUR — Stephen Mosely of The Breeze radio station is asking to blur the lines between government and media.

He led a petition drive and through the citizen initiative process forced a proposition to be placed on the May 11 ballot. Voters approved — by 66 to 34 percent — making up to $1.6 million over four years of Port Arthur Economic Development Corporation money available for entertainment and related infrastructure.

Now he's made a request for EDC money — not for creating jobs but for building and operating a radio station. We think that request should be denied.

During its life The Breeze, a low-power FM radio station that operates as a not-for-profit entity, has experienced first hand what can happen when radio waves or any other form of mass media is used to criticize government.

The station was once housed in the City Hall complex. After some community affairs programming that involved one political faction in the city criticizing the actions of another in the city — completely legitimate in the world of talk radio — the station suddenly had to move out of city hall. The connection was never officially made, of course, but it never pays to blast the officials that house you.

See more at: http://panews.com/opinion/x697474088/Editorial-Using-EDC-funds-for-radio-station-bad-idea#sthash.IO6cjHmQ.dpuf