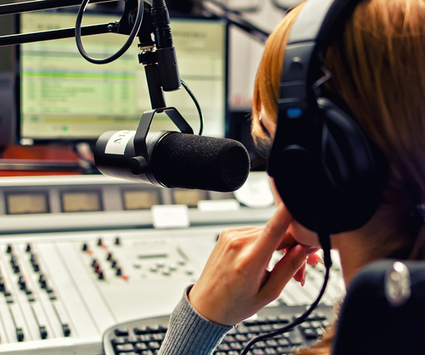 Annoyed that the Kochs may buy up your media? Here's how your own organization can capture a spot on the airwaves.
June 6, 2013 | From being a space to organize social justice movements to providing listeners with life-saving information, low power FM (LPFM) radio stations have given thousands an opportunity to strengthen their communities.
LPFM stations are non-commercial radio stations that use only about 100 watts of power to operate — the same amount as a light bulb. These stations, however, can reach hundreds of thousands of listeners and have a reach of a three to ten mile radius.
The FCC began granting LPFM licenses in 2000, after smaller broadcasters were increasingly getting kicked off air due to media consolidation.
Congress halted the dispersal of these licenses, however, after large, powerful broadcasters lobbied them — falsely arguing that LPFMs would cause interference with their stations. While an independent, taxpayer-funded study disproved their interference claims, and the FCC urged Congress to revoke their restriction, Congress took no action for ten years.
Pressured largely by the Prometheus Radio Project, a non-profit committed to democratizing radio airwaves, Congress finally passed the Local Community Radio Act in 2011.
Now thousands of new LPFM licenses are up for grabs come October, when the FCC will open a short application window — of about five days — for non-profit organizations to apply.
The Prometheus Radio Project is now in the process of assisting people interested in applying.
"People are very excited about the opportunity. Our phones are ringing off the hook with people who want to have the piece of the dial for their communities," said, Julia Wierski, Prometheus's development and communications director.
But the group hopes to continue to spread the word, as June is the final month of outreach in Prometheus's 15-year campaign. They hope to identify and support at least 1000 organizations by the end of June who are interested in obtaining a LPFM license.
In order to apply, groups who are interested should already have existing community support. Starting a station costs about $15,000 — for equipment and engineering and legal fees — but groups will have years to fundraise for the start-up money and obtain underwriters. More information is available on Prometheus's website, where groups can sign up to express their interest. Prometheus will be providing various types of support, from webinars to maintaining a help desk.
More here: http://www.alternet.org/media/potential-low-power-fm-community-radio-stations-prepare-fcc-license