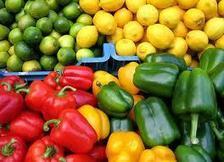 If a child is admitted to a hospital with pertussis, the first intervention will be an antibiotic, even though there is no proof that the clinical course will change. But there is an intervention that will limit the duration and the severity. Vitamin C.
Critics of vitamin C bring up the fact that there are only a handful of studies suggesting that vitamin C decreases cough severity and duration, and they are not modern studies.
I agree with the critics that there are no randomized controlled trials(RCT) to demonstrate the effect of high-dose vitamin C on the duration and severity of pertussis. However, I have a friend who has been taking care of very young infants and children for thirty years using high dose vitamin C and they have not lost or damaged one of these children.
Sepp's comment:
Randomized, controlled trials have been invented to prove the efficacy of pharmaceutical drugs. They are not an adequate means to assess nutritional intervention and should not be used in that context, yet sadly the requirement of proof by randomized trial is used by our so-called "health authorities" to limit both availability of and information about health-promoting nutritional intervention.
For an idea about a better approach, see article on "Systems biology" just below here...
My comment: I was tasked to plan for clinical trial on 11 Ayurvedic formulations. Some of the leading allopathic doctors, the officials of Drug Controller and Medical Colleges were very supportive. The problem was methodology and strict follow-up of cases because Ayurvedic drugs take long to cure a "disease". Personally I have come to the conclusion that nutrtion deficiency induce illnesses, hence a "clincal trial" in that sense can't conclusively prove that Natural therapies work. I fully agree with Sepp's comment.
Via
Sepp Hasslberger