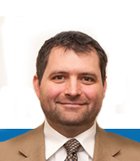 President Obama has surged ahead of Mitt Romney nationally and in a slew of important swing states since the Democratic National Convention.
Gallup, "Independents' economic confidence dropped four percentage points in the week ending Sept. 23, tempering a sharp increase in the group's economic confidence that also coincided with the start of the Democratic convention. At the same time, at -60, Republicans' overall confidence in the economy declined, and is once again tied for the lowest it has been since November 2011."
LBN:
Obama voters live in a utopia world. They think money grows on trees and free stuff is 'free'. They don't care if taxes go up because most of them don't pay taxes. They don't care about the economy as long as the govt is willing to 'take care of them'.