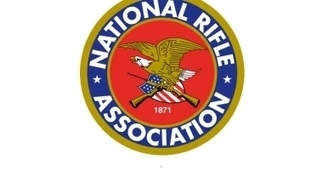 The NRA's proposal to put more armed personnel in public schools promotes unconstitutional federal involvement in local law enforcement an education. by William F. Jasper
Stephen RogersonIf adopted, this NRA proposal would vastly expand the federal government's involvement in both education and law enforcement, in violation of the Constitution, and make state and local governments even more subservient to Washington, D.C., politicians for funding. Our Constitution nowhere authorizes Congress to appropriate funds for police or schools, and for very good reason: Our Founding Fathers recognized an expansion of federal powers to these areas could, and most likely would, facilitate corruption and tyranny.
What has been presented should be enough to give many NRA members indigestion and, hopefully, sufficient incentive to contact the NRA and urge them to refocus and get back on track to defending the Second Amendment, rather than trying to placate the Obama/Feinstein forces, who will only use every concession to push for even more draconian restrictions on the law-abiding citizen. I am a life NRA member.
http://www.thenewamerican.com/usnews/politics/item/15019-nra-s-national-school-shield-program-needs-remediation