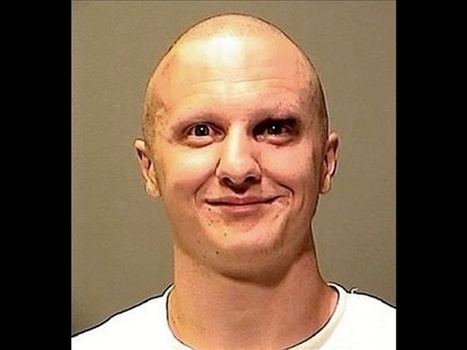 The picture that is known so well to so many is of a stranger to those who knew Jared Loughner.
An interview by investigators with Anthony Kuck, who said that he knew Loughner since preschool, said, "I just know his personality is not normal," and, "(h)e's obviously got some problems. He shaved his head."
Kuck even tried to get Loughner to change direction.
"I didn't really talk to him much," he told detectives. "But, when I did, I was trying to give him positive. But, obviously, he's, couldn't stop him. He, uh, had some, I don't know what kind of grudge he would have against Gabrielle Giffords. I don't even know if he knows politics about her."
Kuck told investigators he last saw Loughner about three weeks before the shooting, when Loughner brought the Glock with an extended clip to Kuck's house near the U of A.
"I kicked him out of the house because he showed me his gun," he said. "I did not care to see that. I did not want to know. I didn't. I was like, 'why the hell do you have this?' He's all 'protection'. "
Kuck did receive a brief voicemail from Loughner late one night before the shooting. "But all he said, was, 'hey, man, how you doing? What's up?' And that, I deleted it," Kuck said.
Someone who didn't delete his message was Bryce Tierney, who said that knew Loughner since middle school, and told investigators that Loughner "dropped out of contact with all my other friends, too, and he was just sort of getting, like a little, like, weird, like, in a dark way."
Tierney said Loughner would call from unknown numbers and act like he was someone else. So, Tierney stopped answering. And in the early morning hours before the shooting he received the voicemail:
"Hey. It's, this is Jared. Um, I had some very good times. And peace out. Later."
By the time of the shooting, the Loughners knew their son had problems. Just that morning his father tried unsuccessfully to confront Jared Loughner.
Amy Loughner described her son as a loner to investigators. She said that he told his parents he tried cocaine and she knew that he used to drink but he said that he had not in five months. She said they did a home drug test on him because, "My concern was like, meth or something. Not knowing anything about meth. But, because his behavior and his, was, um, odd. I don't know."
She told investigators the test showed clean. But over more than a year before the shooting she noticed him having conversations in his room as if someone was there. She said that he was "just laughing or. Uh, I don't know. I didn't think. I just thought it was odd."