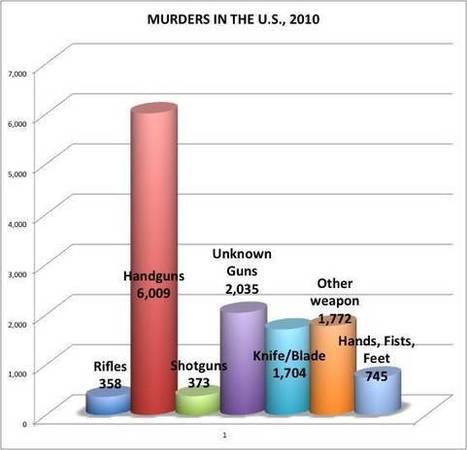 Editor's note -- We'll be discussing this story and all the day's news during our live BlazeCast at 12pm ET...including your questions, comments & live chat: While anti-gun advocates argue that banning semi-automatic rifles, like the popular...
"Yes, massacres tend to be done with weapons like this. But not most gun murders in the U.S.: a vast majority of gun murders in the U.S. are committed with a handgun," The Washington Examiner's Timothy Carney writes.
... the vast majority of murders in the U.S. are indeed committed with handguns, not rifles. More people were killed with shotguns (373), knifes/blades (1,704) and "other weapon[s]" (1,772) more often than they were with rifles in 2010, which were reportedly used in 358 murders that year.
Whether it's a knife, gun or a fist, will a "ban" of any kind sway a deranged individual's decision to take human lives?
(H/T: Weasel Zippers)