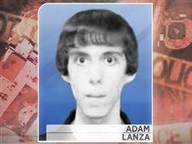 Highlights:
LBN Update 12/15/12 2:20pm MST: Fox reports the age of children were 6-7, eight were boys and 12 were girls, all six adults killed were women. The shooter was the only adult male killed by a self-inflicted gunshot.
LBN Update 12/15/12 1:40pm MST:Fox: The Medical Examiner, H Wayne Carver II, says all the victims were killed by gunshot, with three to eleven wounds each, he examined seven of the victims. He said the long range assault rifle caused most of the wounds.
...the biggest questions remain unanswered: why did he do it and what could have been done to prevent it or stop him?
His mother owned the guns, why she felt compelled to own so many weapons and where he obtained the ammunition are unknown at this time. The weapons he used were were legally purchased and registered to his mother, two law enforcement officials said. Two 9mm handguns were recovered inside the school. An AR-15-type rifle also was found outside. How he obtained the weapons is another question to consider. Update: It has come out that Adam and his mother went target shooting together and she was an avid gun collector and target shooter. My question is: Did she think it was therapeutic to have an unstable son learn to use guns??
For those who want to impose gun control laws on the mentally ill, the US already has laws against the mentally ill obtaining weapons:
Federal Law:
Under 18 U.S.C. § 922(d), it is unlawful for any person to sell or otherwise dispose of any firearm or ammunition to any person knowing or having reasonable cause to believe that such person "has been adjudicated as a mental defective or has been committed to any mental institution."
Considering he obtained all the weapons from his mother and ammo and was able to use them, as well as drive the car to the elementary school where his mom worked tell me he was not so crazy that he didn't know what he was doing. I'm sure he knew the difference from right and wrong, as most sociopaths and mass murderers do.
The New York Times reports further on his well being saying: Newtown shooter described by classmates as intelligent but uncomfortable in social situations. It was also reported that Adam Lanza was an honors student,but described as "deeply disturbed." According to the NY Daily News, Adam Lanza ....was a deeply disturbed kid," a family insider told the Daily News. "He certainly had major issues. He was subject to outbursts from what I recall."
After the most recent and heinous shooting of innocent young lives in Newton, Connecticut there has been a growing hysteria by the media and liberals to push gun control laws. However, what we should be supporting is better security and better prepared teachers and staff, including training and arming teachers and volunteer parents like they do in Israel. A new petition has been started to counter the anti-gun petition which has been circulating online:
https://petitions.whitehouse.gov/petition/gun-every-classroom-arm-every-teacher-and-principal-defend-themselves-and-their-students-during/BR1Wj8cc
Therefore, we should be advocating for safer schools by providing better security rather than disarming law abiding citizens who could act as neutralizers during a shooting incident.