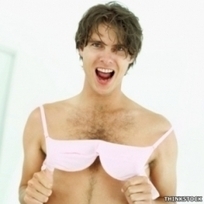 U.S. Marine Corps Gets Chickified
I've written about the many successful attempts to feminize the U.S. Armed Forces and other attempts that haven't been successful . . . yet. These includes the push to allow women to become Navy SEALs and to force U.S. Army men to wear fake breasts and wombs to "identify with" women in the military. And, now, there is the case of the women who tried to become Marine infantrymen but dropped out because they failed. The U.S. Marine Corps is considering lowered, "gender neutral standards" so women can pass. That's how it always works, or rather, doesn't work, but is put into place anyway. In the long term, this is as bad as shrinking the military because it means that the non-shrunk portion won't pass muster under the normal standards.
The Marine Corps' effort to evaluate whether more combat jobs should open to women marked another milestone last week when the second of two female volunteers washed out of infantry officer training.
A second lieutenant, she was dropped from the program Friday after failing to complete required training due to unspecified medical reasons, a Marine official told Marine Corps Times. It's unclear whether she was injured or if she became ill.
"Medical reasons"? Is that what they are calling failure, these days. On the other hand, uterus is, indeed, a medical term. Nice excuse, though.
The other volunteer, also a second lieutenant, dropped out Sept. 28 after she was unable to complete the program's introductory combat endurance test. Nearly 30 men also washed out on the first day.
Known as the Infantry Officers Course, the demanding 13-week program is based at Marine Corps Base Quantico, Va. The current class, which began with 109 students, is the first to have included women. On average, about 25 percent of the men who enroll in IOC fail to complete it and voluntarily withdraw.
The Corps sought female volunteers for the course as part of a broader research effort to assess how female Marines might perform in assignments whose primary mission is direct ground combat — jobs they are prohibited from filling now. Just the two women stepped forward. Marine officials have declined to identify them, citing a desire to protect their privacy.
And a desire to protect these failures and the obvious conclusion here, which is that women cannot cut it in these jobs and their presence as infantrymen would make America weak at war. But don't worry, not to be confused by the facts–the sheer facts of failure and lack of competence–the Marines will try again to foist feminism on the infantry.
LBN:
Between pushing gays in the military and women who don't meet the physical demands and standards to pass infantry training, Obama is turning our military into a joke. In addition, he is shrinking the size of our military while forcing several Generals and Commanders to resign recently. I suppose his plan is to replace those who he believes aren't loyal to him with those who are loyal to him in fear of having the military turn against him, as he continues towards his tyrannical government and plans to ban guns and bypass Congress on several issues.