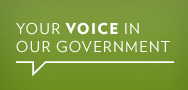 PETITION:Recount the election! http://wh.gov/9n5n or sign here
http://www.petition2congress.com/8222/petition-recount-on-2012-presidential-election/?m=2980114  where over 115,000 have already signed! and/or sign http://www.change.org/petitions/united-states-federal-election-commission-we-demand-a-full-recount-of-the-2012-presidential-election ;
And see http://obamavoterfraud.com & https://plus.google.com/u/0/103087425533147519173/posts/NwEzFbqkD6v
Also see:
A Call To Action to Restore America & What's Really Destroying America http://sco.lt/78C6c5 It's time to take legal action against the complicit liberal media&take back the message in schools!
Please help me get at least 10,000 to take action!! Please share and repost everywhere!! I'm only one mom, but thousands of us can make a difference before 2014/2016.God willing we get another election.
We must start doing more than tweeting, facebook posting,etc, but take direct, legal action!
Also See These Top Posts:
PETITION:Recount the election! Over 115,000 have already signed!! Repost Everywhere! http://sco.lt/7jSneD
Send to Secretary of State, especially in swing states like OH, FL, PA where hire voter fraud is noted.
Election Not Over! Patriot Call 2 ACTION! 5 Govs-OH,VA,FL,WI &PA Can Save Republic - http://ht.ly/fIYuf h/t @tasteofAZ
Ronald Reagan: No Third Party Republicans No Compromise on Values http://sco.lt/5tpkd
URGENT:30yr Old [UnConstitutional]"Consent Decree" Prevents RNC From Challenging US Voter Fraud?? http://sco.lt/7ASbXV
Why Susan Rice MUST be Stopped!UN Amb Susan Rice Advised Former Pres Clinton to rebuff Sudan's offer to Turn OBL Over To The US,is Anti-American.... http://sco.lt/5UoDNR

Contact your representatives and make sure they stop her nomination and confirmation as Secretary of State...she should never have been appointed UN Ambassador!
Obamacare Will Make Us a Part-Time Nation&Equally Poor http://sco.lt/6fujS5
Mandate=Tax up to $2K per employee/individ&$27M-$47M/yr states
The Lethal Presidency of Barack Obama--And An American Story http://sco.lt/995JjN ;
Obama's drones and kill list
There is growing evidence of voter fraud. There are states where military votes weren't counted or received because they did not get their ballots in a timely manner and other states where there were more ballots counted than the number of registered voters!! There are way too many discrepancies and video reports of voting machines switching votes from Romney to Obama and non-English speaking immigrants being bused to the polls and told who to vote for by the Obama campaign.

Please copy and paste&post everywhere