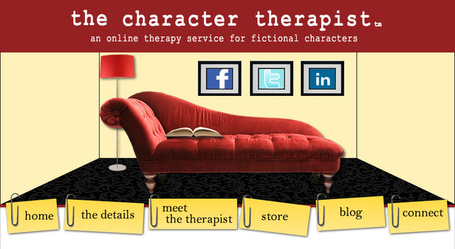 Have you ever put down a book because the issues the author gave the main character pushed the envelop too far?

I think as authors, our minds are more than capable of producing evil that would curl Satan's toes. But if we let it all out, no holds barred, would our readers eat it up or toss it out? Reading is a personal past time, and we all come to the written page with baggage that might effect whether we enjoy a book's premise.

Still, I'm curious about which flaws my readership think are too heavy or too evil to include in fiction. Is everything game, or are there some flaws that are over-the-top?

Here's a list of character flaws, compiled by Dark World RPG. Take a look and see if any jump out at you as "too bad," then put your thoughts in the comment section.
Via
Nathalie Hamidi