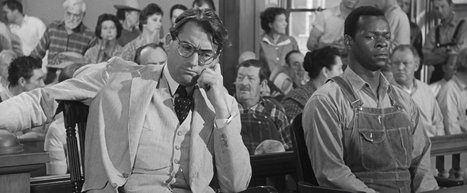 The portrayal of Atticus Finch, the lawyer hero of To Kill A Mockingbird, as a racist in Harper Lee's new novel, Go Set A Watchman, has been variously described as a "bombshell," "shocking" and a "revelation" in early reviews. The New York Times suggested that the new novel "could also reshape Ms. Lee's legacy."
Yet scholars who have written on race and the legal system in To Kill A Mockingbird are less surprised. "If you read the book from a racial justice perspective," Katie Rose Guest Pryal, a novelist and former law professor, commented, "it wouldn't surprise you that this is who Atticus is."

In fact, there is a well-established body of scholarship on To Kill A Mockingbird that draws attention to flaws in Atticus's character.
Click headline to read more and access hot links--
Via
Chuck Sherwood, Senior Associate, TeleDimensions, Inc