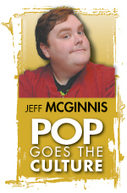 McGinnis: The Path of the Righteous Man? Reflecting on 'Pulp Fiction' 20 years later
"Pulp Fiction" was released in late 1994, nearly 20 years ago now. A generation of kids has been born who have never known a world before Quentin Tarantino exploded his pipe bomb of a motion picture in the face of a stale, complacent Hollywood. Naturally, someone born after that could be nearly of drinking age by now.
Yet the idea still reels me. Has it really been so long? This isn't merely a matter of me losing any sense if time, I don't think — there are movies that have been released in the years since that feel every bit their age and then some. But "Pulp" still feels modern, vibrant, alive in a way few movies can. It's one of the rare titles that stands outside its era, so crucial was its influence. It drew from and illuminated films of the past and forged a path for what movies could be in the future. "Pulp Fiction" was a one-film revolution.