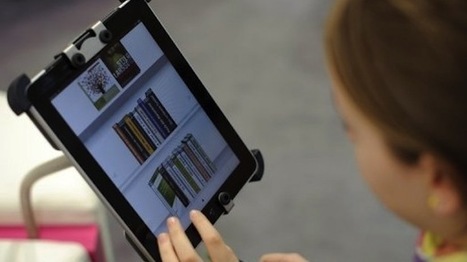 Curator's Note: Cultural Studies theorists have long known that female readers are not only the primary targets, but the dominant consumers, of romantic literature. This article demonstrates not only a continuing trend, but changes in the kind of romantic narrative (i.e., frankly erotic) sought out by women, now that electronic books make reading experience more anonymous...
"This genre of books is predominantly read by women, the publishers agreed. Jansen-Winkeln said he believed more than 80 percent of readers of erotic literature were female.
"We don't actually see the gender of the customer but… the writing itself is aimed at women, and it's written mostly by female authors who are writing for women," said Ferris, of Accent Press which also publishes thrillers and cook books.
Discretion could be the key.
With no cover on display, an ereading device such as a Kindle makes the literature anonymous to the outside world, Giada Armani, who heads up erotic literature publishing house Giadas.
"I think that women have always wanted to read erotic literature. But what woman brandishes an erotic book in the underground or at work whose cover displays the silhouette of a naked man?" she said.
And, as Ferris pointed out, the reader can also retain their own anonymity by downloading ebooks without having to go into a shop.
"You can even erase it once you're finished so nobody knows what you've been reading," he said."