Scoop.it!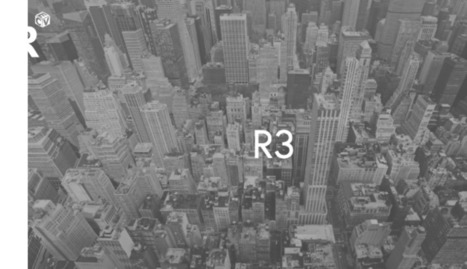 Blockchain banker group R3 has released the source code behind its distributed ledger "Corda" to developers through the website Github.
Jan Miranda's insight:
Financial technology firm R3 CEV is the latest upstart to lift the veil on its blockchain, a kind of distributed ledger that may revamp banks' back offices with modernized software.
A number of startups and Wall Street stalwarts have been vying to develop products that will eventually replace, or supplement, present-day financial infrastructure. Advocates of blockchain tech, the fundamental innovation that underpins cryptocurrencies like Bitcoin, say that it streamlines settlements as well as the execution of certain legal contracts, making business processes quicker, more secure, and less prone to error.

In the interest of attracting adherents to its own concoction, R3 posted the source code of Corda, its distributed ledger prototype, to Github, a code-sharing site, on Wednesday morning. The firm also debuted a website featuring supplementary materials for developers and enthusiasts at Corda.net.

"People will be surprised when they dig into the code of the technical white paper," Hearn told Fortune on a call. For one thing, he said, Corda is designed to be compatible with tools that programmers within large organizations are likely already familiar, such as relational databases for storing digital information and Microsoft SQL, a tool for accessing data contained therein.

Criticism
Following the release, some skeptics on social media and at industry conferences moved to voice doubt over the distributed ledger's value proposition. Bitcoin Core developer Peter Todd expressed confusion over what problem Corda is designed to solve. He also argued that, without a clear explanation of who authorized changes, there would be a lack of accountability to partners.