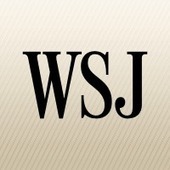 Wordpress is the dark horse of the Internet, powering something like one in six websites. Its youthful founder, Matt Mullenweg, explains how he got big by giving everything away.
Mr. Mullenweg, on stage in the impressive surroundings of the Hofsburg Palace, explained one incredible thing about the 130-strong company: It has no office. WordPress is an entirely distributed company. It is a curious thing how few Internet companies actually look like the Internet.
"We are 30-40 years into the digital revolution, but we still think of management like running a factory. That is not how anyone works anymore. No one works really hard because their boss is in the office next door, you do it because you care about what you are doing."
Would he recommend the open source philosophy to other start-ups?
"It is the most powerful philosophy I have ever been exposed to in my life," he told the audience. "The more I give away, the more I get back. It is more work, it is much harder… But it [being successful] comes down to your competitive advantage. Less and less that is about your software, and more about user experience, the service, quality, the brand, marketing."