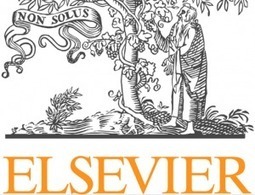 Elsevier, a word-leading provider of scientific, technical and medical information products and services, today announced a major investment in services provided to its society partners and individual readers: a new online platform and management system for its 500+ health, medical, and life science journal-branded websites.
The new online platform will provide these journal-branded websites improved search results accuracy, a more robust editorial tool to create topical article collections, and a high quality reading experience for visitors using mobile devices. The upgrades will begin this Fall.
Elsevier's new journal-branded web hosting service is state of the art, powered by Elsevier's Smart Content, which provides world-leading semantic enrichment technologies in health, medical, and life sciences through the application of EMMeT™ (Elsevier Merged Medical Taxonomy). Beyond delivering improved search results, this semantically tagged content powers a robust editorial collection tool to create automated or curated topic collections. The new web hosting service was developed using Atypon® Literatum™. Upgrades include an advanced mobile device adapted presentation through the use of Literatum for Mobile™.