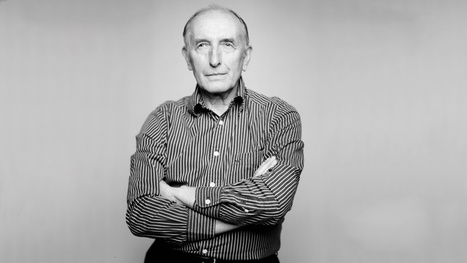 Para o cientista canadense Vaclav Smil, só o avanço da tecnologia não basta para reduzir o impacto ambiental da indústria — precisamos mudar nosso hábito de consumo. Ideias como essa o tornaram um dos autores preferidos de Bill Gates.
O assunto era um dado do novo livro do cientista canadense Vaclav Smil — o de que a China consumiu mais cimento nos últimos três anos do que os Estados Unidos em todo o século 20.
Lançada em dezembro, sob o título Making the Modern World: Materials and Dematerialization ("Fazendo o mundo moderno: materiais e desmaterialização", sem tradução para o português), a obra defende que o atual modelo de consumo impede que os avanços tecnológicos minimizem o impacto ambiental das indústrias no mundo.
Nos últimos anos, Gates ajudou Smil a sair do anonimato acadêmico. Dos 33 livros que já escreveu, 16 foram indicados pelo empresário em seu blog. "É um pensador original, que nunca dá respostas simples para questões complexas", disse Gates. De sua casa no Canadá, Smil falou a EXAME.
EXAME - O senhor defende que a inovação tecnológica não dará conta de diminuir o impacto ambiental gerado pelas indústrias. Por quê?
Vaclav Smil - Todo o problema está no atual modelo de economia, baseado no crescimento. A quantidade total de materiais usados aumentou, embora a quantidade relativa tenha sido reduzida. Em termos relativos, somos mais criativos e eficientes. Em termos absolutos, com uma população consumidora crescente, estamos usando mais materiais e destruindo mais o meio ambiente.
EXAME - Qual é a solução?
Vaclav Smil - Todo país quer e precisa crescer. Mas nenhuma nação quer crescer 1% ou 2%. A meta é chinesa, com dois dígitos. E, para conseguir isso, a maioria das economias se pauta peloconsumo. Nesse sentido, a eficiência e a inovação tecnológica na verdade acabam fazendo parte do problema no momento em que criam novas necessidades.
Antes, usávamos o mesmo aparelho telefônico por 20 anos. Agora temos um novo a cada seis meses. Jogamos fora bilhões de equipamentos todos os anos. E isso não faz sentido algum. Para tornar as coisas mais sustentáveis, precisamos ser mais radicais e reformular a forma como consumimos.
Via
Luciano Sathler