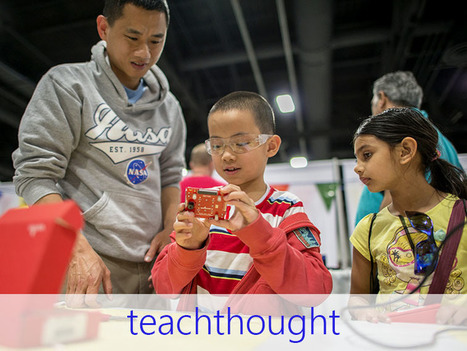 Technology provides ways for students to learn anywhere and at any time, and affords the possibility of providing learning at a pace that is comfortable for each student.

Teachers can teach students from inside the traditional classroom, "the brick-and-mortar" as it is called, or from other places anywhere around the world. Lessons can be pre-recorded and shared or streamed live, and students can access these types of tools at any time and refer back to them as needed. The availability of tools which lend themselves to more interaction between the teacher and the students–and the content can continue, in the mind of the student, to grow.

There are many options available and the best part is that with so many choices, it is possible to find something that meets the needs of each class and each student. Using digital tools provides more differentiation and personalized learning, and can provide opportunities for the students to take on the role of teachers and to create their own lesson and lead. Students can create with these tools and share lessons with the class, thereby increasing the resources available to all students. Or simply use the opportunity to become the creator, as a way to help them learn the material in a more meaningful and authentic way.
Via
Edumorfosis