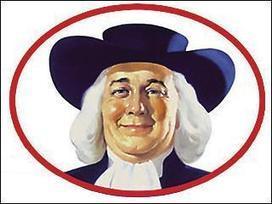 Let's face it, change is a pain. My wife loves to cook and decided she wanted a Thermomix for her birthday. Although there is no appliance she doesn't already own, a Thermomix was what she wanted. If you are novice like me, buying a Thermomix is like buying a BMW for the kitchen (almost as expensive), however we gave her what she wanted. "Happy wife, happy life" has been a long held motto of mine after I learnt it from our local Italian deli owner.
Since then we have been experiencing amazing quality cooking like I have never had before. BUT (and there is always a but), I didn't understand this German technology at all. There it sits on the kitchen bench all shiny and proud, but to me scary as hell. Like a loyal blue heeler cattle dog, who loves its owner but bites any stranger who approaches it.
Just after it's arrival my wife, a born and bred teacher, attempted to show me how to make scrambled eggs. There were more keystrokes to remember than attempting to join two photos together using Adobe Photoshop! In the end I promptly made a mental note – "avoid the blue heeler".