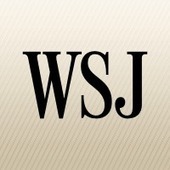 Where will manufacturing be in five years? The Wall Street Journal put this question to The Experts, an exclusive group of industry, academic and other thought leaders who engage in in-depth online discussions of topics from the print Report.
This question relates to a recent article that discussed digital technologies that are transforming manufacturing and formed the basis of a discussion in The Experts stream on Tuesday, June 11.
The Experts will discuss topics raised in this month's Unleashing Innovation: Manufacturing Report and other Wall Street Journal Reports covering a range of agenda-setting topics.
Find the leadership Experts stream, recent interactive videos and other exciting online content.