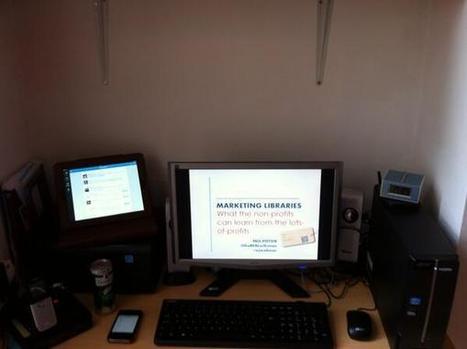 A couple of weeks ago I presented a webinar for WebJunction on marketing libraries. Part 1 of this post is all the information from the presentation, including a video archive of it, and Part 2 is about the process of presenting in a webinar, for anyone interested in that side of things.
Part 1: Marketing Libraries
The webinar covered marketing principles (several ways to start thinking like a library marketer) – and marketing actions (ways to communicate including Word of Mouth, the website, social media etc). There are various ways you can access the content.
If you want a brief overview:
Here are the slides, with a couple of bits of info added in so they make sense without me talking over the top of them.