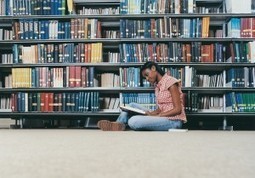 Mindful reasons (from Public Libraries online) for why we should revisit our local libraries:
1. Community builders: Local libraries not only address local social problems, but also preserve historic artifacts and relevant histories.
2. Centers of diversity: They provide information about diverse cultures. They also offer programs and sources for immigrants and non-English speakers.
3. Centers of art: Public libraries provide space and information for free art exploration and expression.
4. Education: Writers of this Public Libraries article call libraries "the people's university," providing knowledge for all, regardless of socioeconomic statuses.
5.Guardians of knowledge: Our libraries help with child development, not only by providing books but also programs like summer reading and tutoring.