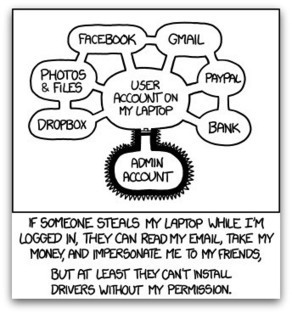 It's disturbing just how many people seem to leave their computers permanently logged in to online services.
Yes, an admin password can prevent a passer-by from installing a keylogger on your computer without your knowledge, but just *what* have you left your computer logged into from its desktop browser?
Sometimes an XKCD cartoon can tell it better than words.