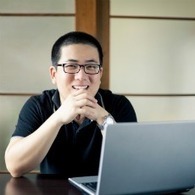 Shrinking budgets and increasing enrollments are putting online instructors in the position of teaching larger classes. Accommodating more students means rethinking how you teach your courses. Otherwise your workload can quickly become overwhelming.
...
Creating effective group work experiences requires work up front on the part of the instructor, including selecting appropriate projects for collaboration, considering group dynamics, and setting expectations. Restine says that when group work fails, it is "because we've simply gone in and said, 'Go work in a group.' That's just a perfect recipe for a disaster because everyone thinks they know how to work in a group, but the reality is that very few people actually do."
...
When poorly planned, group work can actually increase the instructor's workload due to confusion and having to help students work through group processes. This is why it's essential that groups operate within a set of ground rules. Restine offers suggestions but does not impose any particular group work model on students. "I give a couple of models of group ground rules, but I require my groups to come up with their own unique set of ground rules.