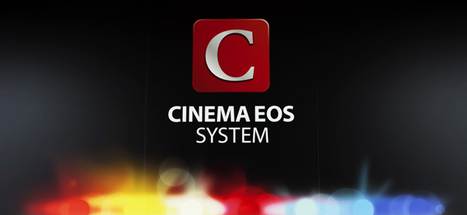 Posted by Canon Newsroom on April 3, 2013 •
MELVILLE, N.Y., April 3, 2013 – "Canon U.S.A., Inc. a leader in digital imaging solutions, announced today new firmware and application software upgrades for the Company's Cinema EOS System lineup of cameras.
(...) ACES Compatibility for Greater Production Workflow Efficiency (EOS C500/EOS C500 PL)
Cinema EOS C500 and Cinema EOS C500 PL camera users will be able to download a new version of Canon's Cinema RAW Development Software for working with 4K RAW data. The new version provides support for the Academy Color Encoding System (ACES) color management standard, as defined by the Academy of Motion Picture Arts and Sciences (AMPAS) and standardized by the Society of Motion Picture & Television Engineers (SMPTE). Compatibility with ACES helps make efficient workflows possible, enabling color management using a uniform color space - even when handling video captured using multiple cameras with different color characteristics.
Automatic Functions (EOS C300) and New Recording Mode (EOS C300/EOS C300 PL)
A new firmware upgrade for the Cinema EOS C300 Digital Camera adds Push Auto Iris and One-Shot Autofocus (AF), two outstanding automatic functions incorporated in the Cinema EOS C100 Digital Camera (released in November 2012). These functions enable users to automatically adjust lens aperture and focusing through a simple one-touch operation, which can be particularly useful for cinematographers and videographers shooting without the support of an assistant."
...
USA.Canon.com
• You may read also: Canon Inc. Announces Development Of 35mm Cinema Prime Lens...
Via
Thierry Saint-Paul