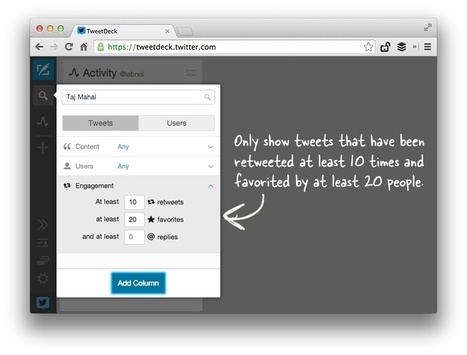 An undocumented Twitter search operator helps you find the best tweets for any search term based on the retweeted or the favorited count.
... The engagement filter surfaces the best tweets and removes the noise from Twitter search results but the most surprising part is that Twitter has not made this filter available outside Tweetdeck. You don't even have it inside the official Twitter app.
Well, here's the trick. You can actually filter tweets by engagement level on the Twitter website or inside any Twitter app using an undocumented search operator that Twitter doesn't want us to know about....
Via
Jeff Domansky