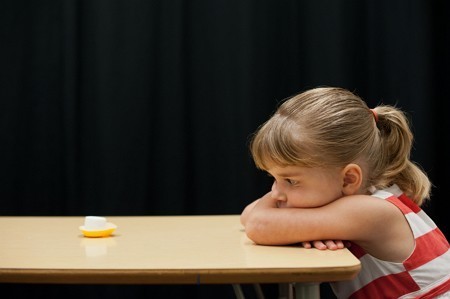 In the famous "marshmallow experiment" four decades ago, researchers at Stanford University presented more than 600 four-year-olds with a marshmallow and told the kids that if they could resist eating it for an unspecified amount of time (actually 15 minutes), they would get two marshmallows.
Researchers followed up with the participants over the next several years and found that those who were able to wait for the second marshmallow as children tended to enjoy more success later in life, from higher scores on their SATs to lower body mass index.
A new small study that plays on this experiment suggests that the ability to delay gratification might be impacted as much by the environment as by innate self-control....
Via
Sakis Koukouvis