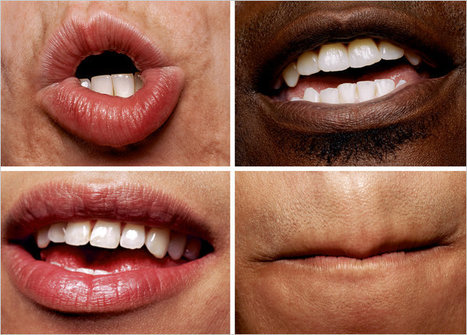 The idea that your mother tongue shapes your experience of the world may be true after all.
IN WHAT OTHER WAYS might the language we speak influence our experience of the world? Recently, it has been demonstrated in a series of ingenious experiments that we even perceive colors through the lens of our mother tongue. There are radical variations in the way languages carve up the spectrum of visible light; for example, green and blue are distinct colors in English but are considered shades of the same color in many languages. And it turns out that the colors that our language routinely obliges us to treat as distinct can refine our purely visual sensitivity to certain color differences in reality, so that our brains are trained to exaggerate the distance between shades of color if these have different names in our language. As strange as it may sound, our experience of a Chagall painting actually depends to some extent on whether our language has a word for blue.
In coming years, researchers may also be able to shed light on the impact of language on more subtle areas of perception. For instance, some languages, like Matses in Peru, oblige their speakers, like the finickiest of lawyers, to specify exactly how they came to know about the facts they are reporting. You cannot simply say, as in English, "An animal passed here." You have to specify, using a different verbal form, whether this was directly experienced (you saw the animal passing), inferred (you saw footprints), conjectured (animals generally pass there that time of day), hearsay or such. If a statement is reported with the incorrect "evidentiality," it is considered a lie. So if, for instance, you ask a Matses man how many wives he has, unless he can actually see his wives at that very moment, he would have to answer in the past tense and would say something like "There were two last time I checked." After all, given that the wives are not present, he cannot be absolutely certain that one of them hasn't died or run off with another man since he last saw them, even if this was only five minutes ago. So he cannot report it as a certain fact in the present tense. Does the need to think constantly about epistemology in such a careful and sophisticated manner inform the speakers' outlook on life or their sense of truth and causation? When our experimental tools are less blunt, such questions will be amenable to empirical study.
For many years, our mother tongue was claimed to be a "prison house" that constrained our capacity to reason. Once it turned out that there was no evidence for such claims, this was taken as proof that people of all cultures think in fundamentally the same way. But surely it is a mistake to overestimate the importance of abstract reasoning in our lives. After all, how many daily decisions do we make on the basis of deductive logic compared with those guided by gut feeling, intuition, emotions, impulse or practical skills? The habits of mind that our culture has instilled in us from infancy shape our orientation to the world and our emotional responses to the objects we encounter, and their consequences probably go far beyond what has been experimentally demonstrated so far; they may also have a marked impact on our beliefs, values and ideologies. We may not know as yet how to measure these consequences directly or how to assess their contribution to cultural or political misunderstandings. But as a first step toward understanding one another, we can do better than pretending we all think the same.