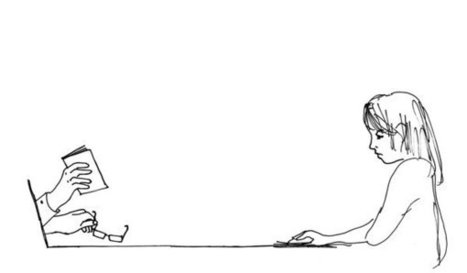 "Internet courses are monologues. True learning is a dialogue."

"'AH, you're a professor. You must learn so much from your students.'

This line, which I've heard in various forms, always makes me cringe. Do people think that lawyers learn a lot about the law from their clients? That patients teach doctors much of what they know about medicine?

Yet latent in the sentiment that our students are our teachers is an important truth. We do in fact need to learn from them, but not about the history of the Roman Empire or the politics of 'Paradise Lost.' Understanding what it is that students have to teach teachers can help us to deal with one of the most vexing issues now facing colleges and universities: online education. At my school, the University of Virginia, that issue did more than vex us; it came close to tearing the university apart.

A few weeks ago our president, Teresa A. Sullivan, was summarily dismissed and then summarily reinstated by the university's board of visitors. One reason for her dismissal was the perception that she was not moving forward fast enough on Internet learning. Stanford was doing it, Harvard, Yale and M.I.T. too. But Virginia, it seemed, was lagging. Just this week, in fact, it was announced that Virginia, along with a number of other universities, signed on with a company called Coursera to develop and offer online classes.

But can online education ever be education of the very best sort?"