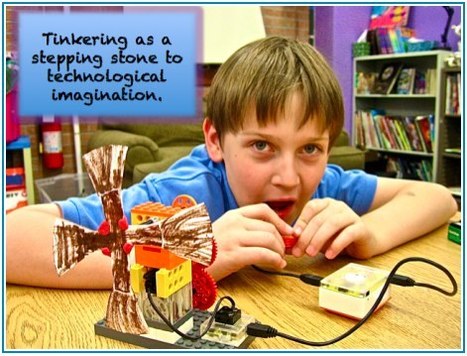 Education as it should be - passion-based
"'One thing we've seen is that the best learning experiences come when people are actively engaged in designing things, creating things, and inventing things – expressing themselves. It's not just a matter of giving people opportunities to interact with technologies or using technologies, but if we want people to really be fluent with new technologies and learn through their activities, it requires people to get involved as makers – to create things.
A lot of the best experiences come when you are making use of the materials in the world around you, tinkering with the things around you, and coming up with a prototype, getting feedback, and iteratively changing it, and making new ideas, over and over, and adapting to the current situation and the new situations that arise.
I think there are lessons for schools from the ways that kids learn outside of schools, and we want to be able to support that type of learning both inside and outside of schools. Over time, I do think we need to rethink educational institutions as a place that embraces playful experimentation.'"
Mitch Resnick: The Role of Making, Tinkering, Remixing in Next-Generation Learning (http://wp.me/Klio) ... as quoted on the User Generated Education blog.