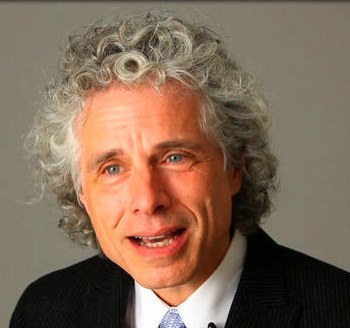 [Steven Pinker] has also become a withering critic of those who would deny the deep marks of evolution on our minds — social engineers who believe they can remake children as they wish, modernist architects who believe they can rebuild cities as utopias. Even in the 21st century, Dr. Pinker argues, we ignore our evolved brains at our own peril.
Given this track record, Dr. Pinker's newest book, published in October, struck some critics as a jackknife turn. In "The Better Angels of Our Nature" (Viking), he investigates one of the most primal aspects of life: violence.
Over the course of 802 pages, he argues that violence has fallen drastically over thousands of years — whether one considers homicide rates, war casualties as a percentage of national populations, or other measures.