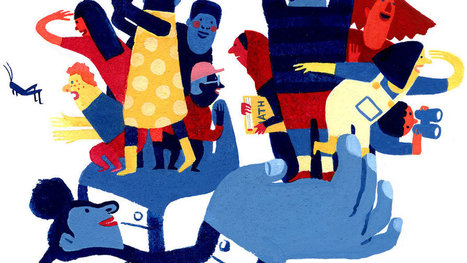 Reformers misunderstand how central human relationships are to the educational process.
"Marketplace mantras dominate policy discussions. High-stakes reading and math tests are treated as the single metric of success, the counterpart to the business bottom line. Teachers whose students do poorly on those tests get pink slips, while those whose students excel receive merit pay, much as businesses pay bonuses to their star performers and fire the laggards. Just as companies shut stores that aren't meeting their sales quotas, opening new ones in more promising territory, failing schools are closed and so-called turnaround model schools, with new teachers and administrators, take their place.
This approach might sound plausible in a think tank, but in practice it has been a flop. Firing teachers, rather than giving them the coaching they need, undermines morale. In some cases it may well discourage undergraduates from pursuing careers in teaching, and with a looming teacher shortage as baby boomers retire, that's a recipe for disaster. Merit pay invites rivalries among teachers, when what's needed is collaboration. Closing schools treats everyone there as guilty of causing low test scores, ignoring the difficult lives of the children in these schools — 'no excuses,' say the reformers, as if poverty were an excuse."