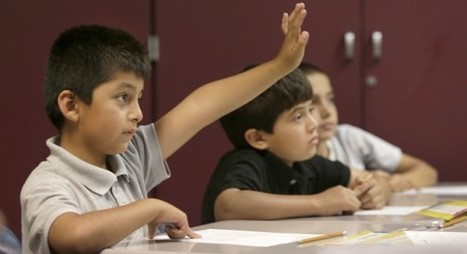 Our assumptions about learning are wrong. Individual brains vary every bit as much as DNA or fingerprints.
"Media articles and discussions of education endlessly rehash the same tired issues, often reducing them to simplistic debates between false dichotomies: either national standards or local control; either charter schools or traditional public schools; either more testing or less testing; either closing down failing schools or giving them more money. Frequently, the focus is a single issue: poverty, higher standards, teacher accountability, unions, longer school years and days. All of these issues are both complex and important, but they need to be discussed in a context of how children learn."
"Why maintain a system and structures that reflect faulty notions of learning and brain function? Why cling to notions of "normal" and learning disabled? Why recreate essentially the same school with different names — public, private, charter, independent, magnet — and then waste time debating the merits of each when, in fact, the fundamental problem is replicated in each?
And why do the media remain ignorant of or deaf to the voices of researchers who might help educators, parents and (perhaps even) politicians move toward more productive, successful school designs? Motivation, funding, accountability, standards, assessments, teacher quality, instructional methods, drop-out rates, parental support, poverty and racism present daunting problems, and we will continue to fail to solve them until we consider them in the context of the biology and psychology of learning — especially when the insights from these fields support what many teachers have already discovered, on their own, from their experiences in classrooms with students. The brain and traditional school design are incompatible. If the media want meaningful discussion about school reform, they need to expand their perspective."